DVD "Komponistinnen"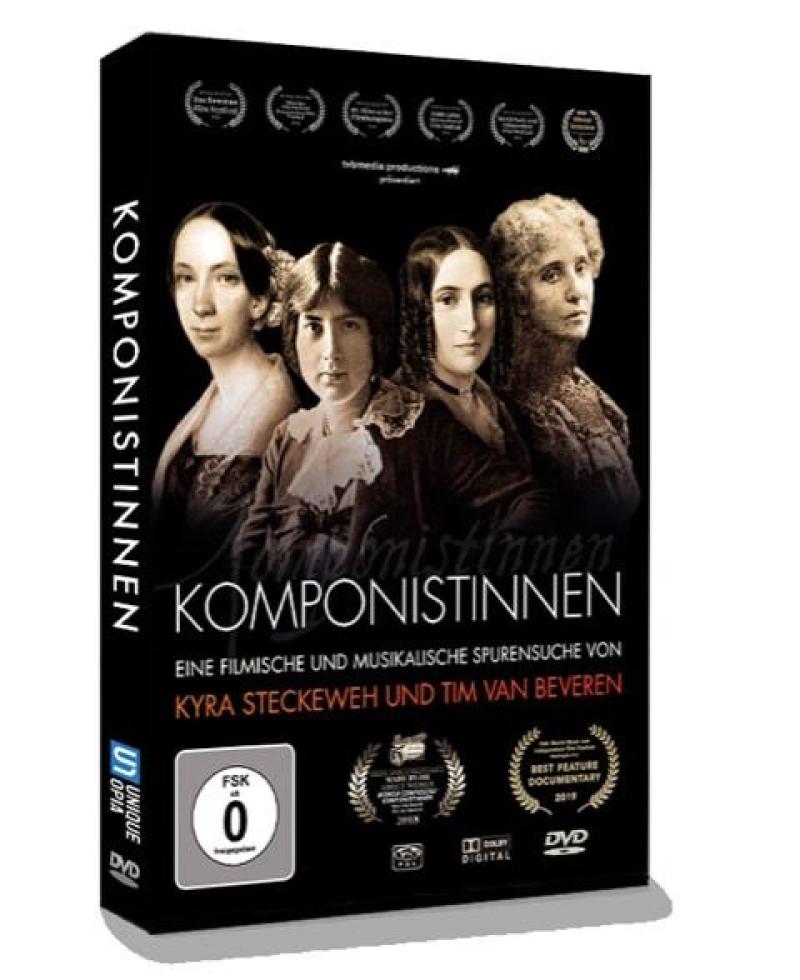 ab 7. Februar 2020 erhältlich!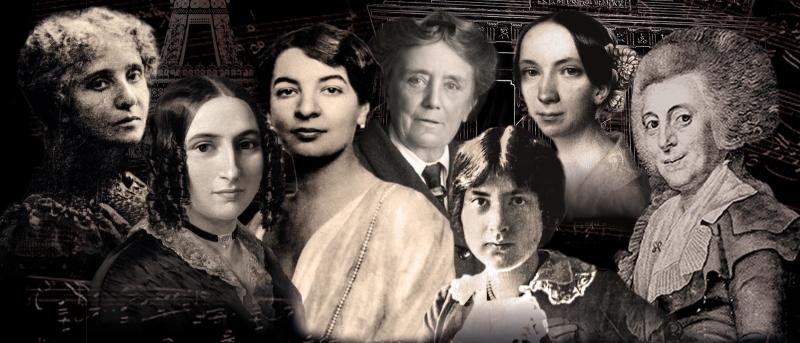 Crowdfunding for film series "Women Composers"
Die Pianistin Kyra Steckeweh und der Filmemacher Tim van Beveren stellten 2018 den mehrfach preisgekrönten Dokumentarfilm "Komponistinnen – eine filmische und musikalische Spurensuche" fertig.
Nun wollen sie eine Filmreihe zu den Komponistinnen Sophie Westenholz (1759 - 1838), Fanny Hensel (1805 - 1847), Emilie Mayer (1812 - 1883), Ethel Smyth (1858 - 1944), Mel Bonis (1858 - 1937), Dora Pejačević (1885 - 1923) und Lili Boulanger (1893 - 1918) realisieren und so den Blick auf die Musikgeschichte verändern.
Die Filmreihe soll über das Internet in hoher Qualität frei zugänglich sein, im Sinne der "Creative Commons". Denn die Musik und die außergewöhnlichen Biografien dieser Frauen sind ein Gemeingut, ein Teil unseres kulturellen Erbes.
Es soll sichtbar und hörbar werden – für alle.                                                                                           
Und so heißt auch das neue Crowdfunding-Projekt "Komponistinnen für alle".                                     
Bis zum 2. Dezember 2019 kann man das Projekt unterstützen:
+++ new CD available now +++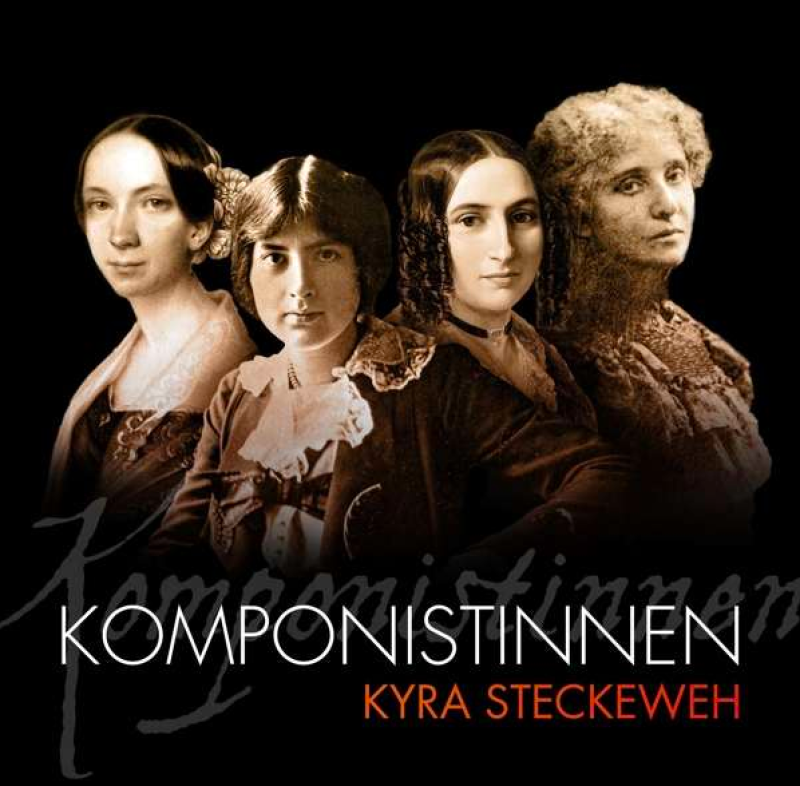 "Vita brevis ars longa"
Fanny Hensel: Piano Sonata in G minor 
Emilie Mayer: Piano Sonata in D minor (first recording!)
"Vita brevis, ars longa"- in English: "Life is short, art is long."
This latin aphorism can be found on the original autograph of the piano sonata in D minor by Emilie Mayer. However, it was later conceiled with a piece of paper, bearing the name of the composer. Nowadays, the aphorism can only be seen in backlight.
This peculiar phenomenon raises several questions. Still, the aphorism is undoubtedly suitable for this album, since it constitutes the very first recording of the sonata in history - over 150 years after it was composed. One can sure state that, in this case, the work has outlived the composer. The same applies to piano sonata in G minor by Fanny Hensel: her work was also not published during her lifetime and was not rediscovered until the 1990s. 
BR Klassik - "Panorama"
Kyra Steckeweh spielt Mel Bonis´ "Femmes de Légende" und Emilie Mayers Sonate d-Moll
Konzert in Altenburg - LVZ
Badische Zeitung: Konzert im Clara-Schumann-Gymnasium
LA-Nachrichten: Konzert zum Internationalen Frauentag 2019
Beitrag im BR-Fernsehen 25. Februar 2019
VIDEO zur CD "Vita brevis ars longa"
"Women Composers": Cinema release and international Festivals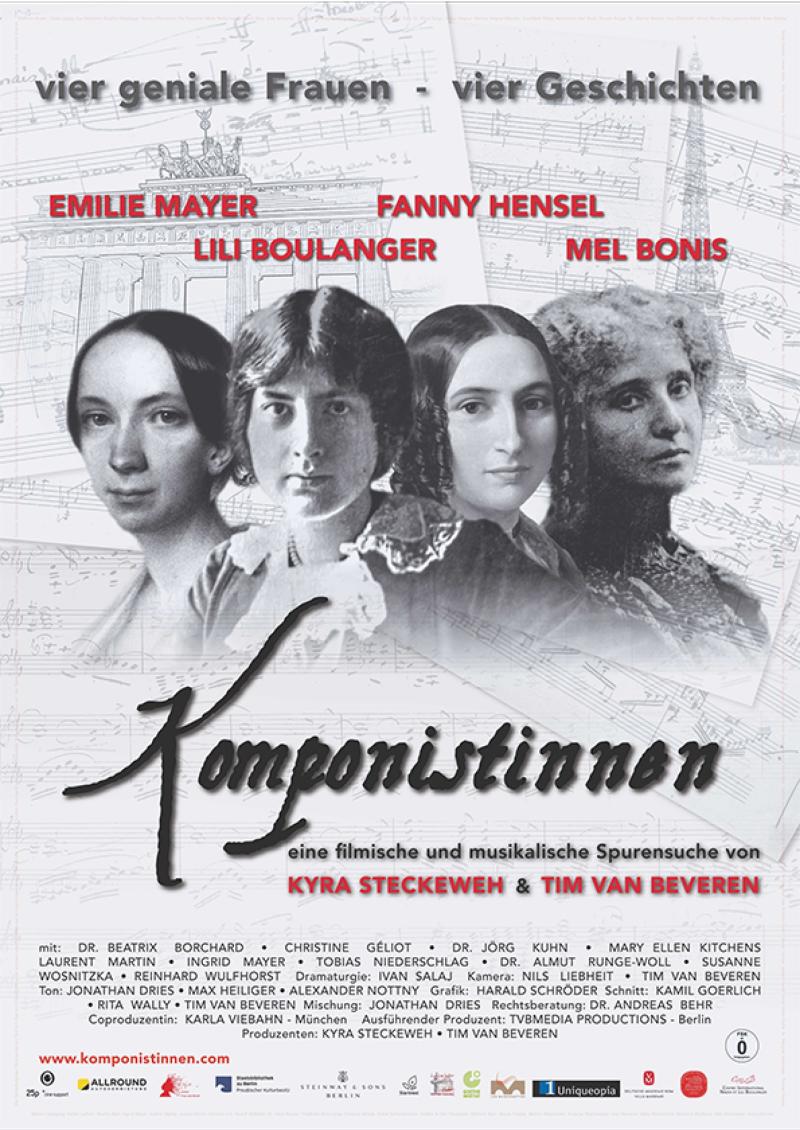 November 5, 2018: German cinema release of the film "Women Composers"!
For events and international festivals visit www.komponistinnen.com 
TV-Schwerin
Beitrag zu Konzert und Filmvorführung am 28.10.18 in der Alten Synagoge Hagenow
Hochschule für Musik Freiburg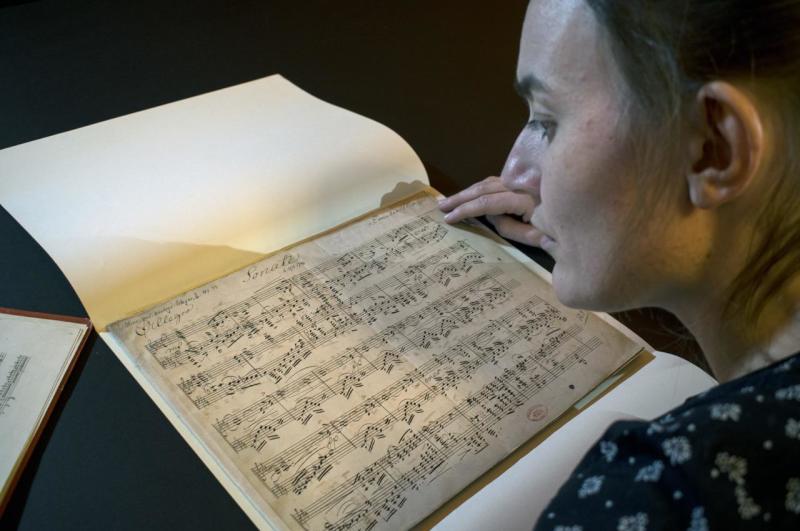 Since summer semester 2018 Kyra Steckeweh researches historical-critical editions of the works of women composers at the Hochschule für Musik Freiburg.