DOPPEL-CD und DVD "Komponistinnen" (2019)
CD "Vita brevis ars longa" (2018)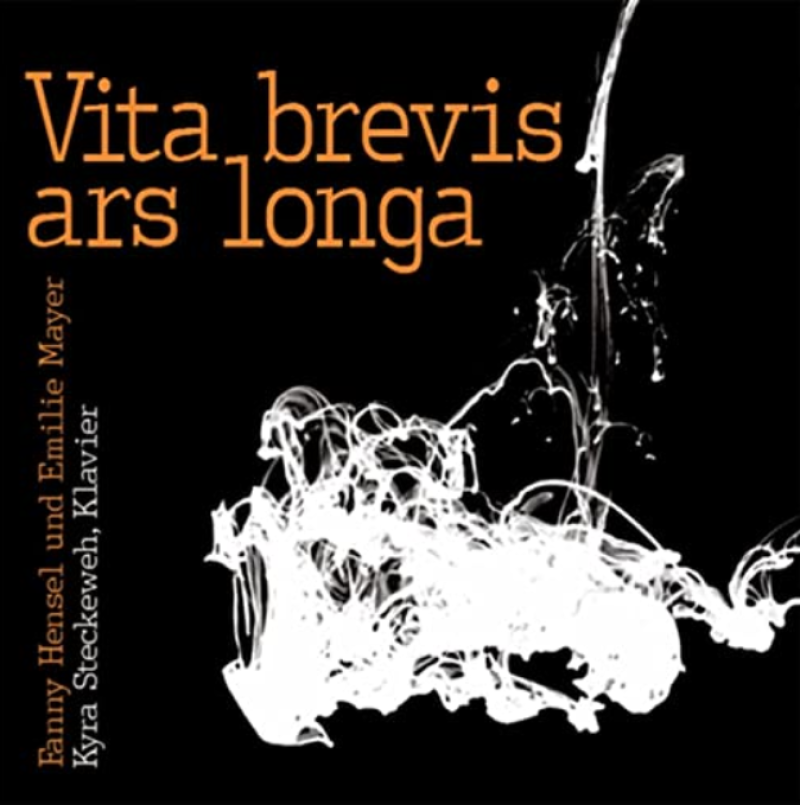 ...zu Deutsch: "Kurz (ist) das Leben, lang (ist) die Kunst."
Dieser lateinische Aphorismus steht im Autograph der Sonate für Klavier d-Moll von Emilie Mayer. Allerdings wurde er nachträglich mit einem Zettel überklebt, auf dem der Name der Komponistin steht. Man kann ihn nur noch im Gegenlicht erkennen.
Dieses ungewöhnliche Detail wirft eine Vielzahl von Fragen auf. In jedem Fall jedoch scheint der Spruch treffend für diese CD, denn die Sonate hat die Komponistin deutlich überlebt und ist jetzt erstmalig auf einem Tonträger zu hören - über 150 Jahre nachdem sie komponiert wurde. Gleiches gilt für die Sonate g-Moll von Fanny Hensel. Auch ihr Werk erschien zu Lebzeiten nicht im Druck und wurde erst in den 1990er Jahren wiederentdeckt.
CD-Download: Amazon
CD "En dehors" (2016)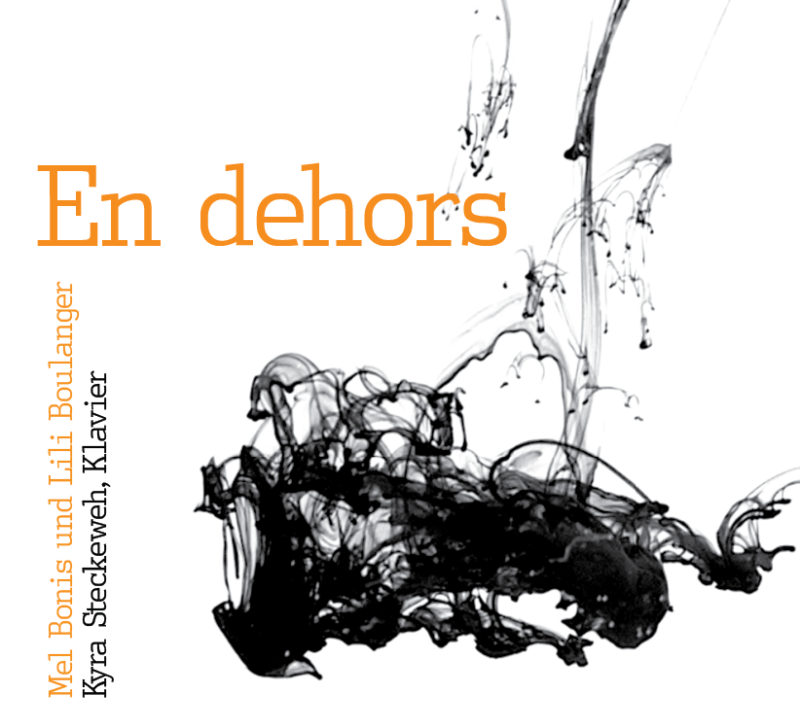 CD "En dehors"
Piano works by Mel Bonis and Lili Boulanger
The title of the album says it all: in everyday French "en dehors" means "outside", but as a technical term in music it translates to "outstanding".
The same applies to the music of Mel (i. e. Mélanie) Bonis and Lili Boulanger. It is beyond the canon of piano literature and at the same time outstanding.
"Femmes de Légènde" is a collection of fascinating character pieces which are dedicated to female figures of literature and mythology. The pieces were composed between 1898 and 1913 and give an overview of the stylistic variety of the composer Mel Bonis.
The piece "Thème et Variations" by Lili Boulanger was composed in 1915 and rediscovered in the 1980s, long after the composer's death. Through her own theme, Lili Boulanger wrote eight extraordinary sounding Variations which, at times, drive the piano to its extremes.
CD-Order: Amazon